Herbert No. 4 Senior Turret Lathe
Description
Herbert No. 4 Senior Turret Lathe
Auction Details
Rigging/Removals
T&Cs & Important Info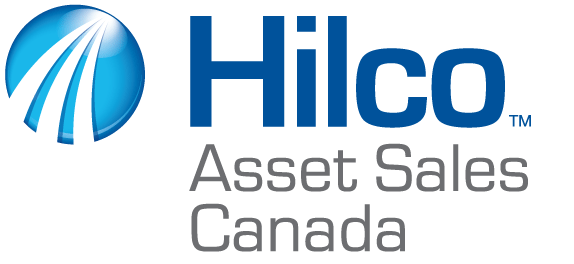 Hilco Asset Sales Canada (DISCONTINUED)
Herbert No. 4 Senior Turret Lathe
Jeyco Machine Products
Venue Address
2420 Anson Drive
Mississauga
Ontario
L5S 1G2
Canada
We are making things easier for you, auction specific shipping information coming soon. For now, please visit the Important Information / Terms & Conditions tab [next tab to the right] for auction specific removal dates, preferred vendors and more.
For general shipping information from the auctioneer please see below:
For Hilco Asset Sales Canada (DISCONTINUED) delivery information please telephone 416-252-1955.
Important Information
ALL BIDDERS MUST COMPLETE A CREDIT CARD AUTHORIZATION FORM PRIOR TO BEING APPROVED, CLICK HERE TO DOWNLOAD THE CREDIT CARD AUTHORIZATION FORM.
Complete and return this form to Hico Asset Sales Canada, e-mail fguida@hilcoglobal.com
SALE CONDUCTED IN US DOLLARS

Manufacturer of Precision Components
- OVER 850 LOTS - 1 DAY-
HYDROMAT HB32/45-16 Rotary Transfer Machines w/ HYDROMAT Bar Loader
(10) HYDROMAT HW25/12 Rotary Transfer Machines w/ HYDROMAT Bar Loaders
HYDROMAT Pro 20/25 Conversion 10 Station
HUGE QUANTITY OF HYDROMAT TOOLING
(20) DAVENPORT 5-Spindle Machines
(9) ACME GRIDLEY 6/8 Spinde Machines
(3) MIYANO CNC Turning Centers
TRAUB TNK25 CNC Twin Spindle Mill
RECLAIMET Chip Processing Recovery System
QC/Precision Tooling & Measuring
CONTENTS OF MACHINE SHOP & TOOLING AREA, FORKLIFTS and WAREHOUSE EQUIPMENT
Terms and Conditions
Terms & Conditions:
Sale Conducted in US Dollars.
A $1,000 Refundable deposit is required for registration for
on-line buyers, $500 for on-site buyers.
On-line Registration MUST BE COMPLETED by Tuesday May 19th, 2015, 5PM 15% Buyers Premium will apply to all On-Site
Purchases,18% to On-Line Purchases.
Final Payment due in Full by Friday May 22, 2015 Removal
Deadline, May 22nd, 2015 (NO EXCEPTIONS)
Site Supervisor: Voytek Kulpa (647) 284-6905,
vkulpa@hilcoglobal.com
Accounting Contact: Franca Guida (416) 252-1955,
fguida@hilcoglobal.com
Banking Information: TD Canada Bank Commercial Banking
Centre
Account #7315619
Swift Code: TDOMCATTTOR
Bank # 0004, Branch: 12772
7085 Woodbine Ave., Near Steeles Avenue
Markham, Ontario L3R 1A3
Account Name: Hilco Industrial Acquisitions Canada
Reference: Jeyco Machine Shop EVERY ITEM SOLD AS
IS.
NO GUARANTEES OR WARRANTIES WHATSOEVER.
PLEASE INSPECT THE ITEMS BEFORE BIDDING.
ALL SALES ARE FINAL - NO EXCEPTIONS.
ALL SALES ARE SUBJECT TO A BUYERS PREMIUM, THE RATE
OF WHICH WILL VARY SALE TO SALE.
Subject to amendments and modifications announced by the
Auctioneer at the time of the auction. Any person
participating in the auction shall be bound by the following
terms and conditions:

1. Upon registration, Hilco Asset Sales Canada
(Auctioneers) grants to the registered party (Bidder), the
right to use the Hilco Asset Sales Canada Online Auctions
system for the purpose of bidding at an auction sale to be
conducted by Auctioneers. Such right is granted at the
Auctioneers sole discretion and may be revoked at any time.
Only one (1) bidder per username/account is allowed. The
party whose information was provided at the time of
registration is responsible for all purchases under that
bidder username/account number. Auctioneer reserves the
right to refuse issuing an account number.
2. Online bidders are required to provide a valid
MasterCard or Visa in order to be approved to bid. The card
will be charged a $1,000 pre-authorized deposit for
registration. Please see your invoice for instructions on
processing your payment by credit card. We reserve the right
to charge your credit card for your purchases in the event
of non-payment.
3. All Bidders are required to provide accurate and
complete personal information and the Bidder hereby further
agrees that whether he is acting as a principal, an agent,
or an officer or director of a corporation, or otherwise in
any capacity whatsoever, the Bidder is personally liable for
the payment of the purchase price, buyers premium and taxes
payable with respect to any and all lot or lots for which
the Bidder is the successful bidder at the auction.
4. BUYERS PREMIUM: A Buyers Premium will be in effect
for this sale. Please see Sale Specific Terms for amount of
BP.
5. ALL PURCHASES MUST BE PAID IN FULL UPON RECEIPT OF
INVOICE. Invoices must be paid within 24 hours of auction
closing. All payments must be made by Certified Cheque or
Wire Transfer, Visa and Mastercard accepted up to $1000.
Certified Cheques must be made payable to Hilco Asset Sales
Canada. The auctioneer reserves the right to put articles
back up for auction if deposit is not received at or before
the time of sale.
6. Absolutely no items will be removed before the
conclusion of the sale and payment is made in full. All
purchases must be paid for in advance of the goods being
released. No goods will be released without presentation of
the invoice marked Paid in Full. Taxes arising on a sale,
including applicable state sales taxes, shall be paid to the
Auctioneer at the time of sale. Purchasers claiming
exemptions from taxes must provide proof satisfactory to the
Auctioneer of their entitlement to claim such exemption. In
the absence of proof satisfactory to the Auctioneer, taxes
shall be paid by the Purchaser.

7. All articles will be sold conforming to the bid
process, provided that the Auctioneer reserves the right to
sell articles by individual group lots and EN BLOC, as he
deems appropriate. The Auctioneer reserves the right to sell
on behalf of third parties, its own account or on the
account of others, and may reject any and all bids. Should
any dispute arise between two or more bidders or as to any
bid, the lot in question may, at the Auctioneers discretion,
be immediately put up again and resold. The Auctioneer shall
regulate all matters relating to the conduct of the auction
and his decision shall be final and binding on all bidders.
8. Any disputes as to bidding shall be settled by the
Auctioneer at its sole discretion and the Auctioneer may, at
its discretion, put any lot in dispute up for sale again.
The Auctioneer is to regulate the bidding and be the sole
arbiter. No bidder may retract his bid.
9. All sales are final, on an AS IS IN PLACE WITH ALL
FAULTS basis with no conditions or warranties whether
expressed, implied, statutory or otherwise, including
without limitation, warranties or conditions as to title,
description, fitness for purpose, quantity, quality,
merchantability, state, condition, location or otherwise.
Please inspect all items before bidding. Preview and
inspection dates will be published online at
www.hilcocanada.com/auctions. All advertising, lot catalogs,
or any other source of information provided by Auctioneer is
subject to additions, deletions and prior sale. No sale
shall be invalidated and the Auctioneer shall have no
liability for a mis-description of any article or lot
whether contained in a catalog, advertisement or otherwise.
Descriptions have been prepared for guide purposes only and
shall not be relied upon by the Purchaser for accuracy or
completeness. Purchasers shall be deemed to have relied
entirely upon their own inspections and investigations.
10. While Hilco endeavors to ensure that the Websites
are normally available 24 hours a day, Hilco shall not be
liable if for any reason the Websites are unavailable at any
time or for any period. Access to the Websites may be
suspended temporarily and without notice in the case of
system failure, maintenance or repair or for reasons beyond
Hilcos control. Hilco reserves the right to relist or adjust
bidding periods on any auction due to system malfunction.

11. There shall be no guarantees or warranties,
expressed or implied, statutory or otherwise of any nature
whatsoever in respect of the Lots offered at the auction.
Each and every Lot will be sold AS IS. Specifically, but
without limitation, Auctioneer makes no representation or
warranty that any of the Lots:
(a) conform to any standard in respect of safety, pollution
or hazardous material or to any standard or requirement
of any applicable authority, law or regulation, or
(b) are fit for any particular purpose, or
(c) are merchantable or financeable, or
(d) are of any particular age, year of manufacture, model,
make or condition.
12. Bidder agrees he has satisfied himself and is not
relying on Auctioneers, nor are Auctioneers liable, for any
matter in respect of the above. Bidder further agrees to
repair, at his cost, any lot purchased at the auction to a
safe operating condition and, without limitation, to a
condition which meets any standard or requirement of any
applicable authority, law or regulation including those
concerning any use to which the lot may be put.
13. No article shall be removed unless paid for in full
and all articles purchased shall be removed within the time
frame specified by the Auctioneer. The Purchaser shall be
responsible for all costs of removal and shall be liable for
any damage, including without limitation, any environmental
damage, caused during or as a result of the removal.
14. Purchasers shall comply with all environmental laws
and regulations and all requirements established by the
Auctioneer for the removal of articles, including
requirements as to bonding of independent contractors. All
independent contractors must provide the Auctioneer, Owner
and Landlord certificates of liability and workers
compensation insurance in amounts acceptable to the above
parties. The Auctioneer has sole discretion to refuse any
independent contractor from working on the premises.

15. Where available, documents of transfer, including
motor vehicle ownership documents, which are in the
possession of the Auctioneer, will be provided to the
Purchaser within seven days following the auction or as soon
thereafter as such documents are available.

16. The Bidder grants to the Auctioneers a security
interest in the Purchases, to secure payment of the purchase
price. In the event of non-payment, the Auctioneers may
proceed to file the Bidder Registration Agreement as to
perfect the security interest granted by this Security
Agreement.
17. If the Auctioneer is unable to deliver an article
sold to a Purchaser due to fire, theft or any other reason
whatsoever, the Auctioneer shall reimburse the Purchaser for
all monies paid to the Auctioneer in respect of the article
and the Auctioneer shall have no further liability to the
Purchaser arising from or relating to such loss, including
without limitation, any damages for loss of profits, travel
time, expenses, or lost time.

18. The Auctioneer reserves the right to refuse any
applicant the privilege of bidding or attending at the
auction and may revoke such privilege at any time.

19. Time shall be of the essence. If a Purchaser fails
to make payment or remove goods within the time periods
hereinabove provided, the Auctioneer may resell the articles
purchased by auction, private contract or otherwise, as the
Auctioneer in his discretion deems advisable, and the
Purchaser shall be liable for the short fall and all costs
and expenses, including but not limited to interest rate (a
minimum of 1.5% per month or 18% per annum), legal fees,
moving and storage (a minimum rate of $2.00/sq. ft. per
month) and commissions, incurred in such resale.
20. Bidder acknowledges that an auction site is a
potentially dangerous place with noxious, corrosive and
pressurized substances being present, heavy equipment being
operated and electric circuits being live. Every person at
the auction site before, during and after the auction sale
shall be deemed to be there at their own risk with notice of
the condition of the premises, the activities on the
premises and the conduct of third parties and the Bidder
shall so advise his agents and employees. No person shall
have any claim against the Auctioneers, their agents,
employees or principals for any injuries sustained nor for
damages to or loss of property which may occur from any
cause whatsoever.
21. Bidder acknowledges he has received, read, and
understands these Terms 1 through 21 above and agrees to
comply with and be bound by such.
See Full Terms And Conditions