Heavy duty umbrella stand
Description
Heavy duty umbrella stand.
Auction Details
Shipping
T&Cs & Important Info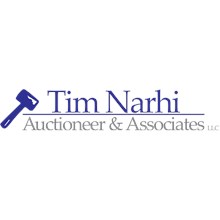 Tim Narhi Auctioneer & Associates LLC
Heavy duty umbrella stand.
Richard Moorin Trust | Lightning Electric - DAY 2
Venue Address
8661 Antcliff Rd.
Howell
Michigan
48855
United States
We are making things easier for you, auction specific shipping information coming soon. For now, please visit the Important Information / Terms & Conditions tab [next tab to the right] for auction specific removal dates, preferred vendors and more.
For general shipping information from the auctioneer please see below:
For Tim Narhi Auctioneer & Associates LLC delivery information please telephone 810-266-6474.
Important Information
BidSpotter Customer Service Support Department
To reach a member of our qualified support staff regarding information or questions pertaining to the bidding process; please reach us by phone or email.
Terms and Conditions
Please review Auction Details (Auction Information, Terms and Conditions, Payment Information, Shipping/ Pick Up) before placing any bids. Valid ID required to register. All items sold "as-is, where-is" and ALL SALES ARE FINAL. Item quality, condition and all other information regarding items were described to us by the seller(s). No warranty or guarantee, actual or implied, regardless of information or description. See item description and photos before bidding. Property is open to thorough public inspection. It is the Bidder's responsibility to determine condition, age, genuineness, value or any other determinative factor. Tim Narhi Auctioneer & Associates LLC may attempt to describe the merchandise in advertising, on the Internet and at the auction but makes no representations. In no event shall Tim Narhi Auctioneer & Associates LLC be held responsible for having made or implied any warranty of merchantability or fitness for a particular purpose. Bidder shall be the sole judge of value. Bidders who are not present at the preview understand and acknowledge that they may not be able to inspect an item as well as if they examined it in person. Tim Narhi Auctioneer & Associates LLC shall endeavor to describe in detail each item and any pertinent information about it, but will not be responsible for any errors or omissions in the description of the merchandise unless it is a material and intentional misrepresentation of the item itself. Bidder agrees that everything is sold "as is" and that they may not return any item they purchase. The Auctioneer is acting as an agent only and is not responsible for acts of its principals. Auctioneer reserves the right to add or withdraw items from the auction without notice. The Auctioneer reserves the right to reject any and all bids. On items in which there is a reserve Auctioneer and Owner shall have the right to bid to protect the Sellers interest. Tim Narhi Auctioneer and Associates LLC is not responsible for accidents or items after sold. Other terms and conditions that are not written or posted may apply. Bidders acknowledge that they will be required to pay for all purchases and that a 13% buyers premium will be added to the final bid amount to establish the final price. Bidders further acknowledge that items are local pick-up only and are responsible for organizing their own pick-up/freight/shipping/packaging and related costs for items won.
See Full Terms And Conditions