DAVID SHULDA INK FILTERING PUMP SYSTEM
Auctioneer has chosen not to publish the price of this lot
CITY OF INDUSTRY, California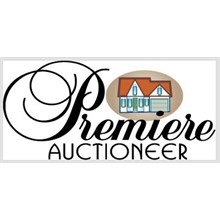 Premiere Auctioneer & Associates
Description
DAVID SHULDA INK FILTERING PUMP SYSTEM
Auction Details
Rigging/Removals
T&Cs & Important Info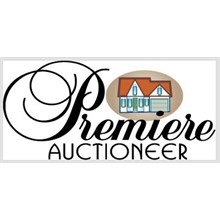 Premiere Auctioneer & Associates
DAVID SHULDA INK FILTERING PUMP SYSTEM
INJECTION MOLDERS, GRANULATORS,FORKLIFTS
Venue Address
14901 DON JULIAN RD
CITY OF INDUSTRY
California
91746
United States
We are making things easier for you, auction specific shipping information coming soon. For now, please visit the Important Information / Terms & Conditions tab [next tab to the right] for auction specific removal dates, preferred vendors and more.
For general shipping information from the auctioneer please see below:
For Premiere Auctioneer & Associates delivery information please telephone (323) 804-5654 (323) 239-2574.
Important Information
INJECTION MOLDERS, GRANULATORS,FORKLIFTS
Auction Date: TUESDAY NOV 24TH, 2020 AT 10:00AM
Location: 14901 DON JULIAN RD, CITY OF INDUSTRY, CA
Preview: FRI. NOV. 20 FROM 9AM TO 3PM & MON. NOV. 23 FROM 9AM TO 3PM
FOR APPOINTMENT. PLEASE CALL: OSCAR (626) 937-3171
""ALL INVOICES MUST BE PAID BY MONDAY DEC. 1, 2020""
FORMS OF PAYMENTS:
CASH / PAY PAL + 3% FEE
COMPANY OR CASHIER'S CHECK:
PAYABLE TO: 1 MACHINERY SALES
WIRE TRANFER (INFORMATION UPON REQUEST)
CREDIT CARD (ADDITIONAL 3% CHARGE)

LOADING INCLUDED IN THE FINAL PRICE
PACKAGING AND SHIPPING NOT INCLUDED IN THE FINAL BID PRICE
CALL FOR QUOTES:
OSCAR OR HECTOR 626-937-3171
DUE TO COVID-19
SOCIAL DISTANCING WILL BE ENFORED
EVERYONE MUST WEAR MASKS & GLOVES
FOR ANY ADDITIONAL INFORMATION PLEASE CALL
OSCAR (626) 937-3171
BidSpotter Customer Service Support Department
Have a question pertaining to the bidding process?
Visit our Frequently Asked Questions!
You can also start a live chat with a Bidspotter Support Representative by selecting Live Chat at the top of Bidspotter.com. More information on our chat system can be found by clicking here.
Customer Support Hours:
Monday – Thursday, 8:00 AM EST – 10:00 PM EST
Friday, 8:00 AM EST – 6:30 PM EST
Email: support@bidspotter.com
Office: (253) 858-6777 Toll Free: (866) 597-2437
Terms and Conditions
Terms & Conditions
!!PLEASE READ!!
ALL AUCTION ITEMS are SOLD "AS-IS", "WHERE-IS", "WITH ALL FAULTS and DEFECTS"
There is NO GUARANTEE OR WARRENTY to ANY iITEMS SOLD (re: ANY ITEMS, APPLIANCES, MAKE, MODEL, YEAR, MILES, HOURS OR MERCHANTABILITY BY AUCTIONEER OR OWNER
"""ALL SALES ARE FINAL"""
FORMS OF PAYMENTS ARE:
CASH / PAY PAL + 3% FEE
COMPANY OR CASHIER'S CHECK:
PAYABLE TO: 1 MACHINERY SALES
WIRE TRANFER (INFORMATION UPON REQUEST)
CREDIT CARD (ADDITIONAL 3% CHARGE)
DUE TO COVID-19
SOCIAL DISTANCING WILL BE ENFORCED
EVERYONE MUST WEAR MASK & GLOVES
FOR ADDITIONAL QUESTIONS & INFORMATION
PLEASE CONTACT: OSCAR (626) 937-3171
See Full Terms And Conditions