Auctioneer has chosen not to publish the price of this lot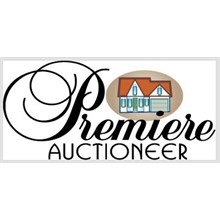 Premiere Auctioneer & Associates
Description
{ Choice of lots: 31, 32, 33 }
FABRIC STEAMER
Auction Details
Rigging/Removals
T&Cs & Important Info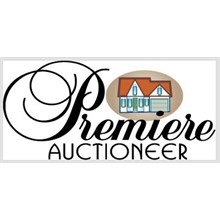 Premiere Auctioneer & Associates
{ Choice of lots: 31, 32, 33 }
FABRIC STEAMER
Woodworking Machinery / Racking
Venue Address
7711 Amigos Ave
#A
Downey
California
90239
United States
We are making things easier for you, auction specific shipping information coming soon. For now, please visit the Important Information / Terms & Conditions tab [next tab to the right] for auction specific removal dates, preferred vendors and more.
For general shipping information from the auctioneer please see below:
For Premiere Auctioneer & Associates delivery information please telephone (323) 804-5654 (323) 239-2574.
Important Information
Click Here to View Photo Gallery
Woodworking Machinery / Racking
Auction Date: Wednesday, March 18th at 11:00 am PST
Preview: MORNING OF SALE from 9:00 am to 11:00 am
Featuring:
MACHINERY TIO INCLUDE:POITRAS TABLE SAW, QTY 3 GRIZZLY DUST COLLECTORS, DEWALT RADIAL ARM SAW, GRIZZLY 15" PLANER, DAVIS AND WELLS BORING MACHINE, CENTRAL MACHINERY DRILL PRESS, DAVIS AND WELLS VERTICAL BAND SAW, DEWALT 740 SAW, BELT SANDER, AND MORE!!!
MISC TO INCLUDE: CURTIS AIR COMPRESSOR, ASSSORTED AIR AND POWER TOOLS, FURNITURE CLAMPS, FLAMMABLE CABINET, ROLLS OF LEATHER, SEWING MACHINES, FABRIC CUTTER, LAYOUT TABLE, PALLET RACKING, OFFICE FURNITURE, FILE CABINETS AND MORE!!!
ROLLING STOCK TO INCLUDE: PALLET JACK, TCM LPG FORKLIFT
BidSpotter Customer Service Support Department
Have a question pertaining to the bidding process?
Visit our Frequently Asked Questions!
You can also start a live chat with a Bidspotter Support Representative by selecting Live Chat at the top of Bidspotter.com. More information on our chat system can be found by clicking here.
Customer Support Hours:
Monday – Thursday, 8:00 AM EST – 10:00 PM EST
Friday, 8:00 AM EST – 6:30 PM EST
Email: support@bidspotter.com
Office: (253) 858-6777 Toll Free: (866) 597-2437
Terms and Conditions
Terms & Conditions
!!PLEASE READ!!
PLEASE PROVIDE A COPY OF RESALE CERTIFICATE OR
BILL OF LADING IF APPLICABLE TO YOUR PURCHASE.
FORM OF PAYMENTS:
CASH, CASHIERS CHECK, PAY PAL + 3%, WIRE TRANSFER
CHECKOUT DATES:
FRIDAY 9AM TO 3:30PM
SATURDAY 9AM TO 3:30PM
MONDAY 9AM TO 3:30PM
WE DO NOT SHIP OR HELP YOU LOAD
PLEASE BRING YOUR OWN HELP FOR LOADING AND
THE PROPER TOOLS NEEDED FOR YOUR PURCHASE
ANY ADDITIONAL QUESTIONS PLEASE CALL:
See Full Terms And Conditions