Auctioneer has chosen not to publish the price of this lot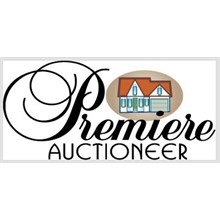 Premiere Auctioneer & Associates
Description
Auction Details
Rigging/Removals
T&Cs & Important Info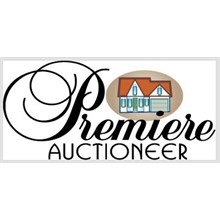 Premiere Auctioneer & Associates
Machine Shop / Tools / Test Equipment
Venue Address
1430 3rd St.
#4 and #11
Riverside
California
92501
United States
We are making things easier for you, auction specific shipping information coming soon. For now, please visit the Important Information / Terms & Conditions tab [next tab to the right] for auction specific removal dates, preferred vendors and more.
For general shipping information from the auctioneer please see below:
For Premiere Auctioneer & Associates delivery information please telephone (323) 804-5654 (323) 239-2574.
Important Information
ALL OUT OF STATE BUYERS PLEASE NOTE:
WE DO NOT SHIP OR PACK ANY MERCHANDISE
WE HAVE A LIST OF MACHINERY MOVERS & LOADERS UPON YOUR REQUEST IF NEEDED
CASHIERS CHECK-WIRE TRANSFER-PAY PAL + 3% FEE IS AVAILABLE
Machine Shop / Tools / Test Equipment
Auction Date: Thursday, January 23rd at 11:00 am PST
Preview: MORNING OF SALE from 9:00 am to 11:00 am
Featuring:
BY ORDER OF OWNER.... MACHINE SHOP MACHINERY TO INCLUDE: 2009 YAMA SEIKI CNC VERTICAL TURNING CENTER NEW!!! NEVER PUT IN OPERATION, TURN PRO HORIZONTAL BAND SAW, U.S GENERAL VERTICAL COMPRESSOR, TURN PRO CNC MILL WITH ACU-RITE READOUT WITH POWER FEED LIKE NEW!! ARBOR PRESS, ENCO MILL, HARDINGE CHUCKER, CENTRAL MACHINERY GEAR HEAD LATHE, BIRMINGHAM LATHE, KENT 6 X 18 SURFACE GRINDER KGS618 LIKE NEW!!, 3 FT PINCH ROLLER, SHEAR, PRESS BRAKE ALL IN ONE, AND MORE !!!
NICE SELECTION OF ROLLING BOXES FROM HUSKY AND CRAFTSMAN, TOOLS, AND MORE!!!
NICE ASSORTMENT OF VARIOUS METERS, ANALYZERS AND OSCILLOSCOPES AND MORE !!!
BidSpotter Customer Service Support Department
Have a question pertaining to the bidding process?
Visit our Frequently Asked Questions!
You can also start a live chat with a Bidspotter Support Representative by selecting Live Chat at the top of Bidspotter.com. More information on our chat system can be found by clicking here.
Customer Support Hours:
Monday – Thursday, 8:00 AM EST – 10:00 PM EST
Friday, 8:00 AM EST – 6:30 PM EST
Email: support@bidspotter.com
Office: (253) 858-6777 Toll Free: (866) 597-2437
Terms and Conditions
Terms & Conditions
!!PLEASE READ!!
PLEASE PROVIDE A COPY OF RESALE OR BILL OF LADING IF APPLICABLE TO YOUR PURCHASE.
FORM OF PAYMENTS:
CASH, CASHIERS CHECK, PAY PAL, WIRE TRANSFER
CHECKOUT DATES:
WE DO NOT SHIP OR HELP YOU LOAD
See Full Terms And Conditions