Sterling Boom Truck Crane
VIN/SN: 2FZHAWAK71AJ95087
Lifting Capacity: 16 Ton Crane
Fuel: Diesel 
3 section Boom 
68ft Crane Height 
Miles: 49,828
Heat & AC 
This Crane was inspected on 10-14-2016 
Plant Manager told us its a good operation machine and everything works great. 
We drove this truck around our yard , Truck started right up and ran nice, We also operated the crane as you can see in the pictures everything appears to be in good operating order.
* The description of the above lot by the auctioneer in the language of the auction is the governing description. Any translation using Google Translate is a guide only - its accuracy cannot be guaranteed and it is used at your own risk.
Auction sale details
Surplus of Major Aerospace Facility
Venue Address
Online Only
Philadelphia
PA
Pennsylvania
United States
Auctioneer details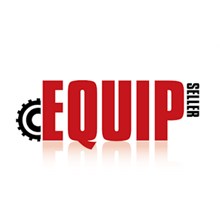 Brought to you by:
Equip Seller