TRUE SANDWICH PREP STATION
Auctioneer has chosen not to publish the price of this lot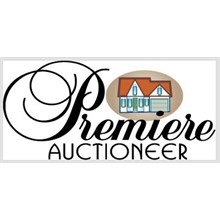 Premiere Auctioneer & Associates
Description
TRUE SANDWICH PREP STATION
Auction Details
Expédition
T&Cs & Important Info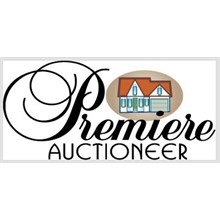 Premiere Auctioneer & Associates
TRUE SANDWICH PREP STATION
DOOMIE'S VEGAN RESTAURANT
Lieu de la vente
9900 CLUVER BLVD.
Culver City
California
90232
United States
We are making things easier for you, auction specific shipping information coming soon. For now, please visit the Important Information / Terms & Conditions tab [next tab to the right] for auction specific removal dates, preferred vendors and more.
For general shipping information from the auctioneer please see below:
For Premiere Auctioneer & Associates delivery information please telephone (323) 804-5654 (323) 239-2574.
Importantes Informations
Click Here to Preview Images
DOOMIE'S VEGAN RESTAURANT
Auction Date: Wednesday, January 15th at 11:00 am PST
Preview: MORNING OF SALE from 9:00 am to 11:00 am
Featuring:
BY ORDER OF OWNER..... RESTAURANT CLOSED..... EQUIPMENT TO INCLUDE: SINGLE COMPARTMENT SINK, RATIONAL SINGLE DECK CONVECTION OVEN, BLACK DIAMOND 20 QT MIXER, TRUE REFRIGERATOR, TRUE SANDWITCH PREP STATION, TRUE 3 DOOR REFRIGERATOR, SUPERA UPRIGHT FREEZER, DEAN BASKET FRYER, IMPERIAL FLATGRILL 36", GILES RANGE HOOD, TRAULSEN 2 DOOR FREEZER, QTY 2 COCA COLA REFRIGERATORS BY TRUE, AUTO FRY (BRAND NEW) MODEL MTI-40C, TURBO AIR REFRIGERATOR, HATCO FLAT GRILL, QTY 2 COOK TEK INDUCTION STOCK POT, ARTIC AIR REFRIGERATOR QTY 2, TURBO AIR GLASS FRONT REFRIGERATOR, TOAST POS SYSTEM, TURBO AIR GRAB AND GO REFRIGERATOR, AND MORE !!!
MISC TO INCLUDE: CURTAIN AIR DOOR 36" , SOUP CROCKS, REACH IN FREEZER, TABLES AND CHAIRS, LOCKERS, METRO RACKS, RESTAURANT WARES, AND MORE!!!
BidSpotter Customer Service Support Department
Have a question pertaining to the bidding process?
Visit our Frequently Asked Questions!
You can also start a live chat with a Bidspotter Support Representative by selecting Live Chat at the top of Bidspotter.com. More information on our chat system can be found by clicking here.
Customer Support Hours:
Monday – Thursday, 8:00 AM EST – 10:00 PM EST
Friday, 8:00 AM EST – 6:30 PM EST
Email: support@bidspotter.com
Office: (253) 858-6777 Toll Free: (866) 597-2437
Conditions Générales de Ventes
Terms & Conditions
!!PLEASE READ!!
PLEASE PROVIDE A COPY OF RESALE OR BILL OF LADING IF APPLICABLE TO YOUR PURCHASE.
FORM OF PAYMENTS:
CASH, CASHIERS CHECK, PAY PAL, WIRE TRANSFER
CHECKOUT DATES:
WE DO NOT SHIP OR HELP YOU LOAD
See Full Terms And Conditions