HUSKY 60 GALLON VERTICAL COMPRESSOR
Auctioneer has chosen not to publish the price of this lot
Jurupa Valley, California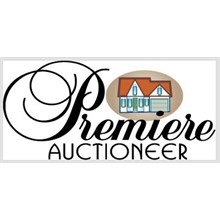 Premiere Auctioneer & Associates
Description
HUSKY 60 GALLON VERTICAL COMPRESSOR
Auction Details
Rigging/Removals
T&Cs & Important Info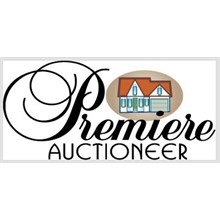 Premiere Auctioneer & Associates
HUSKY 60 GALLON VERTICAL COMPRESSOR
Plastic Bag Manufacturer - 2 Extrusion Lines
Lieu de la vente
11170 Thurston Lane
Jurupa Valley
California
91752
United States
We are making things easier for you, auction specific shipping information coming soon. For now, please visit the Important Information / Terms & Conditions tab [next tab to the right] for auction specific removal dates, preferred vendors and more.
For general shipping information from the auctioneer please see below:
For Premiere Auctioneer & Associates delivery information please telephone (323) 804-5654 (323) 239-2574.
Importantes Informations
Plastic Bag Manufacturer - 2 Extrusion Lines
Auction Date: Wednesday, December 18th at 11:00 am PST
Preview: TUESDAY DECEMBER 17, 2019 9AM-2PM AND MORNING OF SALE
Featuring:VIEW PHOTOS

https://photos.app.goo.gl/9hVkKb7ZagLm9USAA
BY ORDER OF OWNER...… PLASTIC BAG MANUFACTURING PLANT. 2 EXTRUSION LINES,ONE IS A MONO LAYER BLOWN FILM PLANT YEAR 2015, 65MM W/62" NIP WIDE ROLLER WITH WINDER, 2005 MONO LAYER 55MM W/32" WIDE NIP ROLLER WITH WINDER, 2 SEALING AND CUTTING FOLDERS, UNIVERSAL UNLOADER AND BAGGING MACHINE 30" WIDE, POLYSTAR 5000W30 BAG MACHINE 30" WIDE WITH UNWINDER AND B FOLDER, GT SCHJELDAHL 308 56" WIDE FLAT BED SPLIT ROLLER W/FOLDER, 2005 COMEXI PAINTING LINE TAGA1500 MODEL. 45 FT LONG X 6 FT WIDE FLEXIO PRESS 6 COLOR CIRAM W/DOCTOR BLADE ATTACHMENT, SPERRY VICKERS HYDRAULIC PUMP AND MORE !!!!
ROLLING STOCK TO INCLUDE: KOMATSU 5000 LB LPG FORKLIFT WITH SIDE SHIFT, 1000 LB WALK BEHIND LIFT
MISC TO INCLUDE: MILWAULKEE CHOP SAW, ROLLING TOOL BOX, VERTICAL COMPRESSOR, RADIAL ARM SAW, HOISTS, PALLET RACKING, CARDBOARD AND MORE!!
BidSpotter Customer Service Support Department
Have a question pertaining to the bidding process?
Visit our Frequently Asked Questions!
You can also start a live chat with a Bidspotter Support Representative by selecting Live Chat at the top of Bidspotter.com. More information on our chat system can be found by clicking here.
Customer Support Hours:
Monday – Thursday, 8:00 AM EST – 10:00 PM EST
Friday, 8:00 AM EST – 6:30 PM EST
Email: support@bidspotter.com
Office: (253) 858-6777 Toll Free: (866) 597-2437
Conditions Générales de Ventes
Terms & Conditions
!!PLEASE READ!!
PLEASE PROVIDE A COPY OF RESALE OR BILL OF LADING IF APPLICABLE TO YOUR PURCHASE.
FORM OF PAYMENTS:
CASH, CASHIERS CHECK, PAY PAL, WIRE TRANFER
CHECKOUT DATES:
THURSDAY 9AM TO 3 PM
FRIDAY 9AM TO 3PM
SATURDAY 9AM TO 3PM
WE DO NOT SHIP OR HELP YOU LOAD
PLEASE BRING YOUR OWN HELP, TOOLS, DOLLY'S FOR PICKUP
See Full Terms And Conditions