Auctioneer has chosen not to publish the price of this lot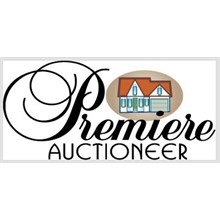 Premiere Auctioneer & Associates
Description
Auction Details
Rigging/Removals
T&Cs & Important Info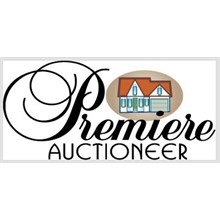 Premiere Auctioneer & Associates
American Electric Company - closing after 65 years in business
Lieu de la vente
1015 WEST BRIARDALE AVE
Orange
California
92705
United States
We are making things easier for you, auction specific shipping information coming soon. For now, please visit the Important Information / Terms & Conditions tab [next tab to the right] for auction specific removal dates, preferred vendors and more.
For general shipping information from the auctioneer please see below:
For Premiere Auctioneer & Associates delivery information please telephone (323) 804-5654 (323) 239-2574.
Importantes Informations
American Electric Company - closing after 65 years in business
Auction Date: Wednesday, November 20th at 11:00 am PST
Preview: morning of sale, from 9 am to 11:00 am
CLOSING AFTER 65 YEARS IN BUSINESS. POWER TOOLS TO INCLUDE: RIDGID POWER DRIVES, MILWAUKEE DRILLS, BOSCH HAMMERS, TORQUE WRENCHES, CHAIN SAWS, RECIPOCATING SAWS, ANDERSEN STUD PUNCH, ENERPAC HYDRAULIC CYCLINDERS, AND MORE!!!
GREENLEE ITEMS TO INCLUDE: BENDERS, HYDRAULIC KNOCKOUT PUNCHES, FLIPTOP BENDER#882, WIRE PULLER, HYDRAULIC POWER PUMP , GREENLEE LARGE TOOL BOXES AND MORE!!!!
TEST EQUIPMENT TO INCLUDE:DRANETZ 080 DEMAND ANALYZER, INSPECTOR III LINE LOAD SIMULATOR, SIMPSON SOUND LEVEL METER, AEMC POWER PAD 8333, FLUKE THERMAL IMAGER, AEMC TRANSFORMER RATIOMETER MODEL 8500, PHENIX DC DIELECTRIC TEST SET, IMPULSE PHASER, AEMC GROUND RESISTANCE TESTER MODEL 3710 AND MORE !!!!
ASSORTED ELECTRICAL TO INCLUDE: CLIPS, COUPLINGS IN ALL SIZES, FITTINGS, REDUCERS, GASKETS, CONDUIT BOXES, LOTS OF FUSES 250V-600V, STRAPS, PAPOWER STRUTS,NEL BOARDS, LOTS OF ELECTRICAL BOXES, CABLE PULLERS, CABLE CUTTERS, LOTS OF AMP BREAKERS, ELISTIMOLD LOAD BREAK, ARRESTORS, ELECTRIC CORDS, RECEPTACLES, WALL PLATES AND MORE!!!!
MISC TO INCLUDE: LOTS OF FIBERGLASS LADDERS, ASSORTED PIPE AND CONDUIT, KNAACK BOXES, CARTS, RIDGID PIPE THREADERS AND BENDERS, MILLER WELDER, WILTON HORIZONTAL BAND SAW, ROLLING CARTS AND MORE!!!!
SPECIAL NOTE: 2007 INTERNATIONAL TRUCK W/30 FT BOOM .
BidSpotter Customer Service Support Department
Have a question pertaining to the bidding process?
Visit our Frequently Asked Questions!
You can also start a live chat with a Bidspotter Support Representative by selecting Live Chat at the top of Bidspotter.com. More information on our chat system can be found by clicking here.
Customer Support Hours:
Monday – Thursday, 8:00 AM EST – 10:00 PM EST
Friday, 8:00 AM EST – 6:30 PM EST
Email: support@bidspotter.com
Office: (253) 858-6777 Toll Free: (866) 597-2437
Conditions Générales de Ventes
Terms & Conditions
!!PLEASE READ!!
PLEASE PROVIDE A COPY OF RESALE OR BILL OF LADING IF APPLICABLE TO YOUR PURCHASE.
FORM OF PAYMENTS:
CASH, CASHIERS CHECK, PAY PAL, WIRE TRANFER
CHECKOUT DATES:
THURSDAY 9AM TO 3 PM
FRIDAY 9AM TO 3PM
SATURDAY 9AM TO 3PM
WE DO NOT SHIP OR HELP YOU LOAD
PLEASE BRING YOUR OWN HELP, TOOLS, DOLLY'S FOR PICKUP
See Full Terms And Conditions