Auctioneer has chosen not to publish the price of this lot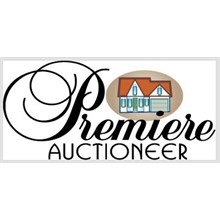 Premiere Auctioneer & Associates
Description
Auction Details
Rigging/Removals
T&Cs & Important Info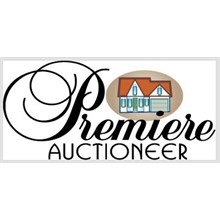 Premiere Auctioneer & Associates
PALLET RACKING, OFFICES, SOLAR
Lieu de la vente
1552-1556 W. Embassy St
Anaheim
California
92801
United States
For Premiere Auctioneer & Associates delivery information please telephone (323) 804-5654.
Importantes Informations

PREVIEW: MORNING OF SALE FROM 9AM
OUT OF STATE BUYER'S MUST HAVE WIRE TRANSFER CLEARED BY
THURSDAY JAN. 11, 2018
AND PROVIDE MOVERS / UPS / FED EX FOR PICK-UP
CHECKOUT DATES FOR THIS AUCTION:
TUESDAY AFTER AUCTION TILL 4 PM
WEDNESDAY 9 AM TO 4 PM
THURSDAY 9 AM TO 4 PM
FRIDAY 9 AM TO 4 PM
ANY QUESTIONS PLEASE CALL VIRGINIA 323-239-2574
BidSpotter Customer Service Support Department
To reach a member of our qualified support staff regarding information or questions pertaining to the bidding process; please reach us by phone or email.
Conditions Générales de Ventes
Terms & Conditions
1. A $300.00 refundable cash deposit is required to receive a bidder's card.
2. A 25% CASH DEPOSIT is due upon award of bid and must be received prior to leaving in order to hold your merchandise. In other words, your $300.00 deposit acts as a 25% deposit up to $1,200, at which time we will need an additional deposit from you in order for you to keep bidding.
3. Payments and deposits are accepted in the form of CASH, CASHIER'S CHECK OR WIRE TRANSFERS ONLY. NO CREDIT/DEBIT CARDS, COMPANY OR PERSONAL CHECKS.
4. ALL INVENTORY IS SOLD BY THE PIECE-AUCTIONEER IS THE ONLY AUTHORITY TO CHANGE HOW THE ITEMS ARE SOLD.
5. All purchases must be paid for in full before the release of ANY merchandise is allowed. Check-Out times will be the two business days following the day of the sale from 9:00 AM to 4:00 PM by appointment only. No items may be checked out during the auction. The auctioneer will confirm hours of pickup. Any merchandise not removed within that time shall be deemed to have been abandoned by the purchaser and ownership thereof reverts to the seller. Any deposit or other payment made by the purchaser to the auctioneer shall be retained by the auctioneer as liquidating damages for the failure of the purchaser to comply with purchase agreement.
6. A 18% BUYER'S PREMIUM will be added to the purchase price of each and every item purchased at the auction, and will be considered as commission paid to the auctioneer.
7. Buyers are responsible to pay all sales tax on purchases unless a valid, non-revoked resale permit is provided at the time of purchase, which will be verified before time of pick-up. The buyer is to use this permit only if the items purchased are for the resale in his or her business. No refund for tax will be given after merchandise is paid for and picked up.
8. All articles are offered "AS IS. WHERE IS. WITH ALL FAULTS". Auctioneer makes no representation or warranty, expressed or implied as to the marketability, correctness, description, fitness or condition of the property.
9. While description are believed to be accurate, information and quantizes given by the Auction Catalogue, Auctioneer, or other auction personnel is offered only as a guide. NO SALE SHALL BE INVALIDATED AND AUCTIONEER HAS NO LIABILITY FOR A MISDESCRIPTION OF ANY ARTICLE OR LOT WHETHER DESCRIBED IN AN ARTICLE, AD, CATALOGUE OR OTHERWISE. Responsibility for proper nomenclature and identification of auction merchandise is the responsibility of the bidder. Bidders are advised to inspect items prior to purchase. Auctioneer reserves the right to group, reduce, add or delete lots.
10. Quantities must be checked before the removal of purchases.
11. NO adjustments will be made once the items are removed from the auction premises. Buyers are responsible to make all arrangements for the removal of purchases from the auction site, such as: bringing labor, boxes, tape and moving equipment.
12. All announcements made on auction day shall take precedence over any previously announced advertisements or distributed information.
13. I attend this sale at my own risk and assume responsibility for my own safety during the auction and also during removal of merchandise following the auction, and I agree that I release any and all liability from the auctioneer, seller and landlord.
14. This auction is being conducted pursuant to all local and state laws and regulations.
15. Breakage during checkout is BUYER'S responsibility.
See Full Terms And Conditions