Description
Toyota 8000 lb forklift clean and running
Model 02-5FD35
Serial 5FD35-15104
Auction Details
Shipping
T&Cs & Important Info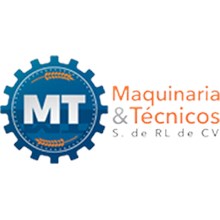 Maquinaria y Técnicos S de RL de CV
Toyota 8000 lb forklift clean and running
Model 02-5FD35
Serial 5FD35-15104
Maquinaria y Técnicos Inventory Reduction
Venue Address
Carretera Estatal 500. No. 40061. Int 1.
Col. Puerto de Aguirre
Santa Rosa Jauregui
Queretaro
76220
Mexico
We are making things easier for you, auction specific shipping information coming soon. For now, please visit the Important Information / Terms & Conditions tab [next tab to the right] for auction specific removal dates, preferred vendors and more.
For general shipping information from the auctioneer please see below:
For Maquinaria y Técnicos S de RL de CV delivery information please telephone +52-442-240-9628.
Important Information
If you want your machinery in USA side, Laredo or Brownsville freight and import fees Request Quote.
Rigging and Skidding Cost Upon Request
All Payments muts be done to:
BBVA Bancomer
Benneficiary: MAQUINARIA Y TECNICOS S DE RL DE CV
Account: 0191808737
Clabe: 012680001918087373
Swift Code: BCMRMXMMPYM
BidSpotter Customer Service Support Department
To reach a member of our qualified support staff regarding information or questions pertaining to the bidding process; please reach us by phone, email or LiveChat
Terms and Conditions
See Full Terms And Conditions