Stanley Alpha Controllers - Torque Wrenches - Scanners - Swing Arm Mounts - (1) Money for All
Description
Stanley Alpha Controllers    (System 1 of 2)Torque WrenchesScannersSwing Arm MountsNew in Box w/DocsBoxes have been Opened unsure if complete systems
Auction Details
Rigging/Removals
T&Cs & Important Info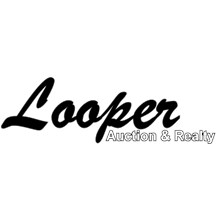 Looper Auction & Realty, Inc.
Stanley Alpha Controllers    (System 1 of 2)Torque WrenchesScannersSwing Arm MountsNew in Box w/DocsBoxes have been Opened unsure if complete systems
Day 1 of 2 - Complete Liquidation of ABB Motors & Mechanical, Inc. (Formerly Baldor Electric) - Clarksville, Ar. Motor Plant Facility
Venue Address
#1 R.S. Boreham Dr.
Clarksville
Arkansas
Arkansas
United States
We are making things easier for you, auction specific shipping information coming soon. For now, please visit the Important Information / Terms & Conditions tab [next tab to the right] for auction specific removal dates, preferred vendors and more.
For general shipping information from the auctioneer please see below:
For Looper Auction & Realty, Inc. delivery information please telephone 479-996-4848 or 918-635-5176.
Important Information
NOTICE!!! SAVE MONEY at this Sale!!!
Pay for your Purchases with an Approved Credit Card "The Same Day as Purchase was Made" (March 6th or 7th., 2019)
And,
Looper Auction & Realty ll, LLC will WAIVE our (4%) Credit Card Use Fee for this March 6th & 7th Sale!
No Additional (4%) Credit Card Usage Fee for Payments made Day of Sale with your Approved Credit Cards!
** PLEASE READ **
Inventory will Start Selling PROMPTLY at (9:00 am - CDT)
ALL Sales are Final & bound by the Published Terms & Conditions Described in the Terms & Conditions Section Below.
ALL Purchases MUST BE REMOVED from the Premises by the Buyer NO Later Than (2) Weeks from March 7, 2019
Please READ & Understand All the Terms & Conditions PRIOR to Bidding.
Thank You for Your Interest,
Looper Auction & Realty II, LLC
BidSpotter Customer Service Support Department
Have a question pertaining to the bidding process?
Visit our Frequently Asked Questions!
You can also start a live chat with a Bidspotter Support Representative by selecting Live Chat at the top of Bidspotter.com. More information on our chat system can be found by clicking here.
Customer Support Hours:
Monday – Thursday, 8:00 AM EST – 10:00 PM EST
Friday, 8:00 AM EST – 6:30 PM EST
Email: support@bidspotter.com
Office: (253) 858-6777 Toll Free: (866) 597-2437
Terms and Conditions
Terms & Conditions of Looper Auction & Realty
NOTICE: By Placing a Bid, Bidder agrees to the following terms.
There will be a 10% Buyer's Premium on each Online Purchase.
Accepted Payment Methods are:
Master Card, Visa, U.S. Dollars, or Money Wire Transfer
(Wire Transfer must be completed within 24 hours)
All Items Purchased Must be removed from Auction Site No Later than March 21, 2019
Auction Location Site Is:
ABB Motors & Mechanical Inc. (Formerly Baldor Electric Co. - Clarksville Motor Plant)
#1 RS Boreham Drive - Clarksville, AR 72830
In Addition:
1. Buyer (The Winning Bidder) acknowledges that s/he has conducted a thorough inspection of the merchandise being purchased hereunder. All merchandise is sold in an AS-IS, WHERE-IS, and AS INSPECTED condition WITH ANY AND ALL FAULTS.
2. The Seller (ABB Motors & Mechanical Inc., Formally Baldor Electric Co.) and / or Looper Auction & Realty II, LLC) makes no warranties or guarantees, expressed or implied, as to the genuineness, authenticity or merchantability of, or defect in any item, and will not be held responsible for any discrepancies or inaccuracies in any printed materials or otherwise.
3. No warranties are made as to the merchantability of any item or its fitness for any purpose.
4. Payment must be made by Buyer to Seller the DAY OF SALE and prior to removal of any item purchased hereunder by cash, certified check, Visa, Etc.
5. When paying by credit card, Buyer is waiving any and all rights to initiate a credit card charge-back against the transaction and or the Seller.
6. Credit card transactions will appear on the Buyer's credit card statement as: Looper Auction & Realty II, LLC, Huntington, AR 72940
7. Ownership title passes to Buyer upon the execution of this agreement, and thereafter the property is at the risk of the Buyer, and the Seller shall not be responsible for the loss or damage due to theft, fire, breakage, or any cause whatsoever, however occasioned.
8. ABB Motors & Mechanical Inc. (Formerly Baldor Electric Co.) has contracted Midwest Automation to provide Equipment & Riggers for this 2-Day Auction. Midwest Automation will disconnect ALL Machinery & move your Purchases to the Onsite Loading Docks.
9. Buyer is solely responsible to provide any personnel, equipment or materials needed to pick up purchases from Onsite Shipping Docks. Buyer also shall assume all responsibility and all risks associated with such removal. Including, without limitations, the responsibility for providing licensed and bonded professionals to ensure full financial responsibility for any damage or liability to persons or property resulting from any negligent act or omission of Buyer or any of Buyer's employees, agents and/or contractors during pick-up and removal. Buyer, its agents, and contractors shall not unreasonably interfere with Seller's business operations. Buyer agrees that in the event purchased merchandise contains any environmental hazards, toxic waste or other type of hazardous material in any form whatsoever, Buyer shall provide to Seller evidence reasonably acceptable to Seller that Buyer or its representatives are licensed for such removal and shall comply with all applicable local, state and/or federal rules, laws and regulations.
10. Seller, its agents or representatives will not be responsible for containment, storage or removal of hazardous material.
11. Buyer must remove all items purchased by Buyer.
12. The Seller reserves the right to withdraw any listed item from the sale, to sell items that are not listed, to group one or more items into one, to subdivide items and to sell any/all items in bulk.
13. You are signing a written, binding contract signifying that you have read these terms and all posted terms and agree to the terms and conditions of the sale. If you do not agree or understand the terms and conditions of the sale, please return your bid card to registration. The sales invoice identifies the merchandise being sold to Buyer. Buyer must remove all purchased items no later than March 21st., 2019.
14. In the event the Buyer fails to comply with any of the terms and conditions of the sale, the Seller may collect from Buyer damages. Buyer agrees to pay any and all charges and expenses incurred by reason of any breach of the terms and conditions of this sale, including, without limitations, reasonable attorneys' fees and reasonable attorneys' fees on appeal. Any merchandise remaining at the removal site after the allotted removal period will be considered a breach of contract. All rights to merchandise will be forfeited, all monies, including any Letter of Credit, will be retained by Seller and merchandise will be re-sold or otherwise immediately disposed of at Buyers expense and Buyer shall not be entitled to any monies associated with the sale of such merchandise. Buyer will lose any right, title or interest Buyer may have acquired and the merchandise shall revert and repossess to the Seller without further notice to Buyer. Any disputes between the Buyer and the Seller must be filed and litigated in Ft. Smith, Ark., without regard to choice of law provisions, and each party irrevocably submits to the jurisdiction of the Arkansas courts in any such action, suit or proceeding. The validity, meaning and effect of this agreement shall be determined in accordance with the laws of the State of Arkansas. In the event any action, proceeding or hearing is required to enforce any of the terms of this agreement, the prevailing party shall be entitled to recover its costs and expenses incurred therein, including reasonable attorneys' fees and reasonable attorneys' fees on appeal.
15. These written terms and conditions of sale supersede any other terms and conditions, either written or verbal and cannot be modified. The terms of this agreement are for the benefit of Seller and Buyer and no third party shall have any rights hereunder.
16. Buyer shall not permit any liens to stand against the Building or any property related thereto or any portion thereof for any work done in the removal. Without limiting the foregoing, Buyer shall, at its sole expense and within ten (10) days after receipt of written notice from Seller, cause any outstanding lien to be satisfied and released of record or transferred to bond in accordance with applicable law.
17. Buyer shall indemnify and hold Seller harmless from and against any and all loss, damage, liability or claims (including, without limitation, costs and expenses of litigation and reasonable attorney's fees collectively "Claims arising from or connected with this agreement, except to the extent such Claims are due to Seller's gross negligence or willful misconduct. Purchaser does hereby indemnify and hold harmless auctioneer and seller from any and all damages, claims or liabilities from injuries to persons or property of any type whatsoever caused during the sale or by the removal of items purchased and therefore will not be liable for anyone getting hurt.
18. If for any reason whatsoever, Seller is unable to effect delivery of any purchase or clear title to the same, or any necessary documentation required in respect of any purchase, whether before or after delivery of such purchase, Sellers sole liability, if any, shall be the return of any monies paid on such purchase upon its return to Seller. Any purchase the subject of this paragraph shall be returned or surrendered to the Seller forthwith upon demand, such demand to be at the sole option of the Seller.
19. You are signing a written, binding contract signifying that you have read these terms and all posted terms and agree to the terms and conditions of the sale. If you do not agree or understand the terms and conditions of the sale, please return your bid card to registration. The sales invoice identifies the merchandise being sold to Buyer and the date by which such merchandise must be removed.
Bidder Number: ___________________________
By: ______________________________________
Printed Name: _____________________________
Date: ____________________________________
Looper Auction & Realty II, LLC
4525 Palestine Road, Huntington AR 72940 (479) 996-4848
See Full Terms And Conditions