Graphtec Signjet Pro JX1130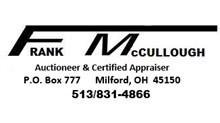 Frank McCullough, Auctioneer & Certified Appraiser
Description
Graphtec Signjet Pro JX1130
Auction Details
Rigging/Removals
T&Cs & Important Info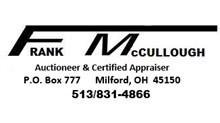 Frank McCullough, Auctioneer & Certified Appraiser
Graphtec Signjet Pro JX1130
United Maier Signs, Inc.
Venue Address
1030 Straight Street
Cincinnati
Ohio
45214
United States
We are making things easier for you, auction specific shipping information coming soon. For now, please visit the Important Information / Terms & Conditions tab [next tab to the right] for auction specific removal dates, preferred vendors and more.
For general shipping information from the auctioneer please see below:
For Frank McCullough, Auctioneer & Certified Appraiser delivery information please telephone 513-831-4866.
Important Information
BidSpotter Customer Service Support Department
Have a question pertaining to the bidding process?
Visit our Frequently Asked Questions!
You can also start a live chat with a Bidspotter Support Representative by selecting Live Chat at the top of Bidspotter.com. More information on our chat system can be found by clicking here.
Customer Support Hours:
Monday – Thursday, 8:00 AM EST – 10:00 PM EST
Friday, 8:00 AM EST – 6:30 PM EST
Email: support@bidspotter.com
Office: (253) 858-6777 Toll Free: (866) 597-2437
Terms and Conditions
ONSITE BIDDERS: We accept Cash, Local Check, Visa, MC and Discover Card w/Picture ID. A 13% Buyer's Premium is in effect. We do not accept American Express. We do not accept Debit Cards (any card that you must input an access code #). All items must be paid in full at conclusion of auction. Nothing may be removed from premise until paid in full.
ONLINE BIDDERS: A 15% Buyer's Premium is in effect. Bidding through Bidspotter.com. BIDDERS ACKNOWLEDGE AND AGREE NOT TO RETRACT ANY PREVIOUSLY SUBMITTED PURCHASE OFFER.
REMOVAL: 3 Day Removal - After auction 2 hours; Wednesday, December 18, Thursday, December 19 and Friday, December 20, 9:00am - 2:00pm.
See Full Terms And Conditions