THE LOVRE MUSEUM IN PARIS COMISSIONED AN EXACT COPY OF THE MONA LISA IN 1981. THIS IS THE EXACT VAULT COPY OF IT. ALL THE STAMPS ON THE REAR IDENTIFY ITS ORIGINS AND PLACEMENT. 
POSSIBLE EVALUATIONS ON THIS PIECE COULD EXCEED WELL OVER $125,000 
THIS IS AN AMAZING INVESTMENT OPPURTUNITY , THE PICTURES SPEAK LOUDER THEN WORDS , ANY QUESTIONS PLEASE ASK PRIOR TO BIDDING. 
the fallowing letter was provided by an art company in New York and will provided with the painting. 
____________________________________________________________________
This is to confirm that this painting is an original rendition of Leonardo da Vinci's "Mona Lisa" (La Gioconda) and was approved by the Louvre and stamped as such on the verso.
The gallery (Simi) was commissioned to create the work in the 1980's. 
The gallery stamp is also located on the reverse of the painting.
This is considered one of the finest copies of the Mona Lisa in existence today. 
Originally purchased in Paris in 2003 by a private collector, the painting was exhibited in a fine art masterpiece portrait show in NY in 2004 with a value placed on it at that time of 30,000 (USD).
Since then the painting has not been offered for sale but was featured in an art for investment showcase at the Empire State Building (2006-13).
The painting is executed on board with an original hand carved frame. 
In this current art market I would place a replacement value for insurance at 125,000.
This painting will be featured in the forthcoming dramatic series "Framed" in development at Fox television intended for release in 2017.
xxxxxxxx
CEO
xxxxxxx   Enterprises LLC
xxxxxxxx  Fifth Avenue
New York, NY 10151
* The description of the above lot by the auctioneer in the language of the auction is the governing description. Any translation using Google Translate is a guide only - its accuracy cannot be guaranteed and it is used at your own risk.
Auction sale details
CANCELED - CLOSING SALE LOS ANGELES LARGE AND SMALL QUANTITY ITEMS
Venue Address
21601 Marilla Street
Chatsworth ( Los Angeles )
CA
91311
United States
Auctioneer details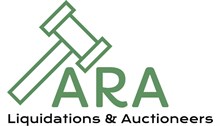 Brought to you by:
ARA LIQUIDATIONS & AUCTIONEERS