The building is attached to another smaller commercial piece of property. The first picture shows the entire building, the second picture shows the portion of the building for sale, the portion that will belong to you. It is common on main street that commercial buildings share a common walls. 
Everyone in town refers to this building as the old Motel building, it has been many things over the years , but most recently was used as a motel prior to the rear extension of the building collapsing. The entire rear contents of the collapsed building is part of the sale including the land and a 2 car extra large garage / shed behind it. This is a large piece of land, I do not have the exact size of the land.
The pictures of the garage are followed by two pictures of the interior of the garage. Some of the cement shows signs of age and cracking over the years. The exterior of the garage is in remarkable condition. 
THIS BUILDING IS FREE OF ANY DEBT AND LOANS AND IS OWNED BY OUR COMPANY. 
Tax $215 Annually ( all taxes are current on property )
Physical Civic Address
417 main street, Polo, MO 64671
* The description of the above lot by the auctioneer in the language of the auction is the governing description. Any translation using Google Translate is a guide only - its accuracy cannot be guaranteed and it is used at your own risk.
Auction sale details
CANCELED - CLOSING SALE LOS ANGELES LARGE AND SMALL QUANTITY ITEMS
Venue Address
21601 Marilla Street
Chatsworth ( Los Angeles )
CA
91311
United States
Auctioneer details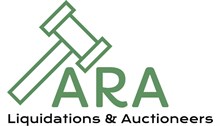 Brought to you by:
ARA LIQUIDATIONS & AUCTIONEERS